There are a lot of exciting upcoming events you don't want to miss out on.
First up, we have Market Day on Saturday July 30th. Market Day is always a good place to find handmade crafts, gifts, and more.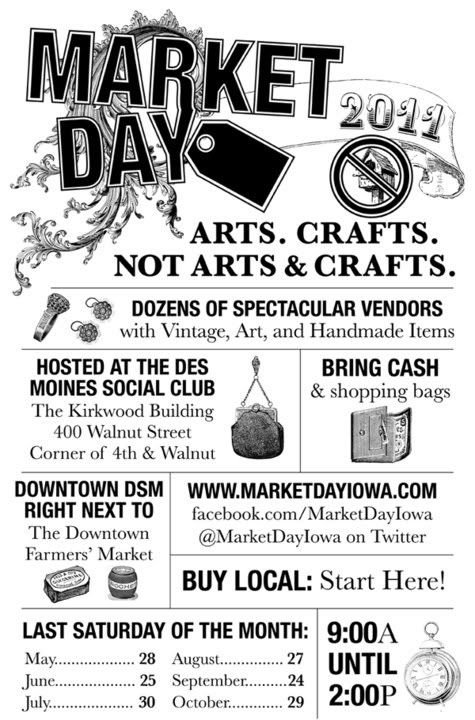 Don't forget our Trunk Show with Jaytee's on Friday August 5th from 6-9pm here at Vitae. There will be a chance to meet the designer, prizes, food, and expanded Jaytees merchandise. Jaytee's will also be premiering and exclusive version of the popular "I Run" tissue tee for women at this event! This is an exclusive edition of the "I Run" shirt and quantities are limited, so don't miss out!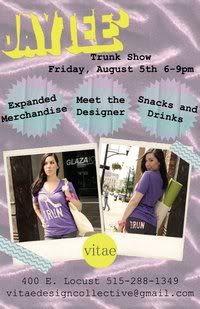 Jaytee's is hosting a Model Search on Sunday August 14th at Twinstown from 2-4 pm. Do you have what it takes to be the new face of Jaytee's? Stop out and get your photo taken by Megan Kathleen Photography and see! No modeling experience required.